Attlas Story
Our mission is to provide a secure, easy and convenient investment platform for investors to seize opportunities with cryptocurrencies, also known as digital assets
Why we started Attlas?
Crypto investment market is still in the initial stage and usually compared to the "Wild West" - where opportunities bloom for everyone, yet there also are many risks of loss for the inexperienced. When started our own crypto invesment journey, we ourselves encoutered a lot of obstacles and difficulties.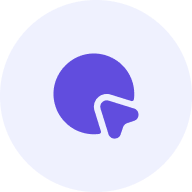 Complicated invesment experience
The experience of using international exchanges is complicated and confusing for new users.
Delayed customer service, no local language support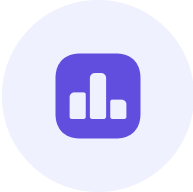 Market lacking transparency
Complex scams in black market (OTC) or P2P
Massive number of projects raising capital with make-believe promises but failing commitments to investors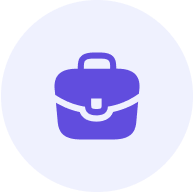 Lacking investment supporting tools
Lots of time and effort needed to track 24/7 movement of 10,000+ cryptocurrencies
New market participants lacking information and easily fooled by self-proclaimed experts.
Meanwhile, in Vietnam and South East Asia, we find no platforms that can really solve the above problems, hindering many investors in accessing and seizing the opportunity with crypto.
Attlas officially launched
Acknowledging that current market challenges and difficulties are also a great opportunity, we decided to build a product that is really secure, simple and easy to use, bringing value to the majority of investors in the first steps on their digital asset investment journey.
January 24th, 2021, the first ideas about Attlas exchange were formed with the mission of creating breakthrough products and business models in the financial sector, based on the application of technological advances in general and blockchain technology in particular.
Attlas - A place to help you invest in digital assets securely and easily
Attlas was established to make digital asset investment secure, fast and accessible to any investor
Simplify the investment experience with a streamlined interface and a "super-fast" deposit/withdrawal processTrade securely in the cryptocurrency market with an asset management and information security system.
"We" - did not stop at 5 members
After 14 months of official operation from June 15th, 2021, "we" have had 450,000+ more Attlasians and an ever-growing digital asset investment community.
Become a part of us here:
Behind Attlas
is young Vietnamese who dare to think differently, pursuing a completely new path but full of growth potential in the cryptocurrency market.
Meet the founding team
Dương Quốc Đạt
Chief Executive Officer
Product development, user growth strategy at Attlas
3 years of experience in developing sales channels in life insurance at Prudential Vietnam
8 years in finance and investment analytics
Nghiêm Xuân Bách
Chief Business Development Officer
Managing and developing business partners at Attlas
Highest leader at Cinnamon AI Labs in Vietnam with a team size of over 150 people, in HR, Finance, Project Management and Legal departments.
6 years of experience in building team and managing since at Cinnamon AI, an well-known AI startup, since launch to pre-IPO
Trần Huy Hiệp
Chief Technology Officer
Management and development of transaction technology and asset management infrastructure at Atlas
Information Systems Engineer, PFIEV (High Quality Engineer Training Program), Hanoi University of Science and Technology
5 years of experience as software engineer and Tech Lead in crypto exchanges and blockchain projects
Journey with Attlas
Attlas is built on the brains and efforts of young Vietnamese people, with the aspiration to bring a future to Vietnam's blockchain technology and digital assets.